March 28th, 2018
HQ TRIVIA
Are you already playing HQ?  If not, you need to download this app, though I warn you, it can be addicting.  Basically HQ Trivia is a live trivia game that happens at 3pm and 9pm weekdays and then 9pm on weekends.  You, along with usually over a million other people worldwide, compete to win money.  There are usually 12 Trivia Questions all with multiple choice answers.  If you win, you split whatever the prize is with however many other people also won.  Sometimes it can be a good chunk of change, sometimes it's 3 bucks.  But the app is also free to download and it's free to play, so even winning 3 bucks is still a win!  Tonight's Jackpot is the biggest ever, it's $250,000.00!  So make sure you download the app today and be ready to play at 9pm!  Also, if you're a new user, feel free to use my referral code:  SarahCarms!  That gets me an extra life, so thanks in advance for that!  Good Luck!
March 23rd, 2018
WANDS FOR WILDLIFE
I recently watched one of those videos that floats around facebook and came across this very neat, environmentally friendly way to dispose of your old mascara wands.  I know I for sure, probably like a few of you, have a few tubes of older mascara sitting in my make up bag that I've been putting off throwing away, so I thought this was a perfect thing to do.  There is a group called the Appalachian Wildlife Refuge in North Carolina and they collect old mascara wands as they're used to remove fly eggs and larva from the fur of wild animals.  They are ideal for this as the bristles are generally very sturdy and close together!  So, if you've got some mascara that needs to be thrown away, which they say you should do every 3 months, don't throw away the wands!  Instead, clean the mascara off them as best you can with soap and warm water, they will be disinfected again once they are received by the refuge.  You can then send them to the organization along with the wands recycle form to: 
Appalachian Wildlife Refuge
PO Box 1211
Skyland, NC
28776
You can get the wand recycle form & other details by visiting www.appalachianwild.org/wands-for-wildlife.html.


March 1st, 2018
New To Nexflix in March
Dear Netflix:  Why must you continue to add more and more great shows and movies?!  You're making it really hard for me to justify leaving my house! Love, Sarah.
March 1
2 Fast 2 Furious
Casino
The Fast and the Furious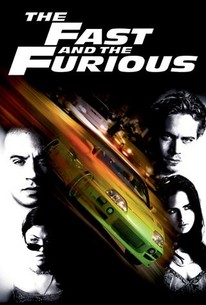 The Fast and the Furious: Tokyo Drift
Fast & Furious
Fast Five
The Forest
RuPaul's Drag Race (season 9)
Sisters

Sleeping With Other People
Steve Jobs

March 5
Broadchurch (season 3)
The Brothers Grimm
March 8
Ladies First
Marvel's Jessica Jones (season 2)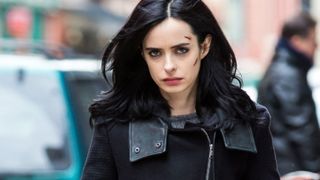 Riverdale (season 2; new episodes weekly)
March 9
Collateral (limited series)
Love (season 3)
My Next Guest Needs No Introduction With David Letterman: Malala Yousafzai

March 12
What to Expect When You're Expecting
March 13
Ricky Gervais: Humanity
Stretch Armstrong: The Breakout
March 20
The Standups (season 2)
March 23
Alexa & Katie (season 1)
Layla M.
The Mechanism (season 1)
Race
Roxanne Roxanne
Santa Clarita Diet (season 2)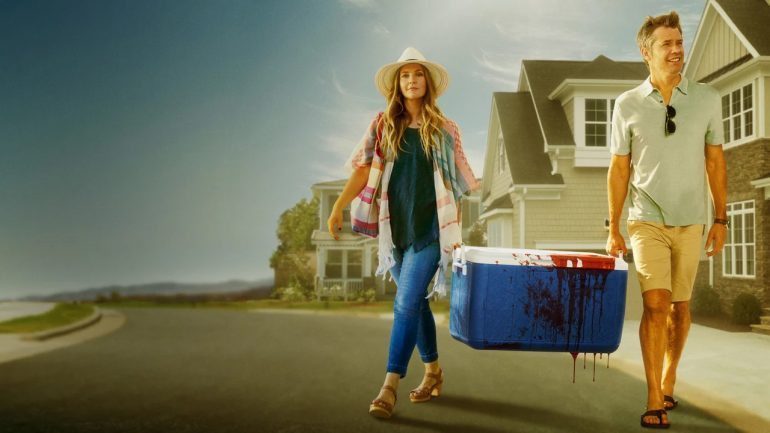 March 29
Pride and Prejudice and Zombies
March 30
A Series of Unfortunate Events (season 2)
Eye in the Sky
First Match


Happy Anniversary
Trailer Park Boys (season 12)
Trump: An American Dream (season 1)
March 31
A Walk Among the Tombstones
The Back-Up Plan
Bewitched
Catfish
Clerks 2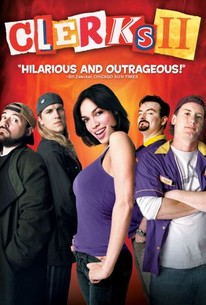 The Crazies
The Fifth Element
Hairspray
Lucky Number Slevin
The Man
RV
Spy Kids
Spy Kids 2: The Island of Lost Dreams
Spy Kids: All the Time in the World
Talladega Nights: The Ballad of Ricky Bobby


Texas Chainsaw Massacre
Underworld
Underworld: Awakening
Underworld: Evolution
Underworld: Rise of the Lycans
Winter's Bone
February 5th, 2018
New To Neflix This Month
I have been trying pretty hard to get off my butt and go out and do stuff, but that's definitely challenging as Netflix continues to release awesome movies and shows that I totally want to binge-watch the crap out of, which is something that I may have done this past weekend!  Here's a list of some of the new arrivals this month to our beloved Netflix:
February 1st
About Time
Apollo 13


Being John Malkovich
Blue Crush
Chef
Friday Night Lights
How To Be Single


Limitless (Hello Bradley Cooper!).
Nightcrawler
The Nutty Professor
February 2nd
The Mindy Project - Season 6


Homefront
February 6th
Black Lightning - Season 1 (Netflix Original Series)
February 7th
Fun with Dick and Jane


Queer Eye for the Straight Guy - Season 1
February 9th
Baywatch (The Movie)


First Kill
My Next Guest Needs No Introduction with David Letterman - with George Clooney

February 15th
2 Guns
Django Unchained
February 20th
Bates Motel - Season 5

February 21st
Forgotten
The Bachelors
February 26th
Batman vs. Superman (Hello Ben Affleck and Henry Cavill!).


Begin Again
Winnie
February 27th
Derren Brown - The Push (Netflix Original Series)
Izombie - Season 4
Marlon Ways - Woke-ish (Netflix Original)

February 28th
Big Bear
Burnt


Paw Patrol - Season 4
January 17th, 2018
It's Ditch New Year's Resolutions Day!
According to daysoftheyear.com today is Ditch New Year's Resolutions Day!  We are a few weeks into the new year and by now many of us have given up on our resolutions and admitted defeat.  If you're still going strong, good for you!  If you're starting to waver a little, this might help:
7 TIPS TO HELP YOU STAY ON TRACK
Here are a few ideas to help you reach your goals and stay organized throughout the year:
START SMALL

Set goals that you're more likely to stick with. Look over your calendar at the beginning of the week and see where you can fit in a date night or a yoga class. It's easier to stay on track with a realistic, specific goal. Plus, you're less likely to get discouraged and quit altogether.

CREATE A PLAN

Have a strategy for success. Decide ahead of time how you will deal with temptation. Temptation can come in many forms, like ditching the meal plan to have takeout or hitting the snooze button instead of going to the gym. Maybe it means having a back-up meal on hand, in case you just don't feel like having that paleo salad on the night you planned. These back up plans can make the difference between frustration and success.

TRACK YOUR PROGRESS

Keeping your goal in mind will help you stay on track. In addition, keeping it visible is the easiest way to accomplish this. Use your calendar as a visual reminder of how far you've come, and what you need to do to keep it going.

FOCUS ON THE HABITS, NOT THE OUTCOME

It may be hard at first, but after a while, all of these habits will eventually become second nature. Experts say that it can take anywhere from 21 to 66 days to form a habit. However, making long-lasting changes are more beneficial than a short term fix.

MAKE IT ENJOYABLE

Find out what works for you. If you're more likely to go to a yoga class than run on the treadmill, write down the class times on your calendar. If you get bored repeating the same meals over and over again, mix in some fresh ideas with recipes you come across in magazines, Pinterest, or on cooking shows. There's ways to make even the most tedious task fun and enjoyable if you only look.

RECOMMIT IF YOU HAVE SETBACKS

You don't really need the incentive of a new year to make a fresh start. You can reaffirm your goals and get back to work on achieving them anytime of the year. A calendar is a great reminder of this. Every day, every week, every month is a fresh slate.

CONGRATULATE YOURSELF

Plan a reward! Maybe it's baking a delicious dessert for sticking to your meal plan, or splurging on new fitness clothing. Write it down on your calendar so you can keep your eyes on the prize! Eventually, you'll find that the benefits you receive from staying on track with your resolutions are reward enough on their own.
January 3rd, 2017
The Moffatts really did miss us like crazy!
They were voted Much Music's Fan Favourite band back in 1999, and this year The Moffatts are making a return!  The 4 brothers, Scott, Clint, Dave and Bob (from British Columbia) have announced that they will be releasing a 6 song EP this year called "Secrets".  The title track will be be out on January 10th.
As far as the what to expect from their new music, the brothers have said that their new project will feature "powerful harmonies, infectious rhythmic melodies, and great guitar licks".  I am very curious to hear their new sound!   They were of course huge in the late 90's and early 2000's.  They sold 7 million albums and had gold and platinum records in 32 different countries.  They are schedule to head out on a their first tour together in 18 years in April!
The Moffatts Then:

The Moffatts Now:

December 28th, 2017
New to Netflix in January
If you're anything like me, or a bear, you tend to hybernate during the long winter months.  You know, the time of year when just mustering up enough energy to put on pants can be a challenge.  When the air hurts your face and you seriously question why you don't live in Bermuda every single day.  Thanks to Netflix, hybernating is a lot easier and entertaining.  They add new movies and series' every month and January is looking like it will be the motherload.  So, batten down the hatches, find your comfiest pants and be prepared to slip into them as soon as you get home from work each day and let the hybernation begin!
We are being promised a new season of "Grace and Frankie" which stars Jane Fonda and Lily Tomlin.  If you haven't ever watched this show, I suggest you give it a shot.  It's definitley not for everyone, but I found it hilarious.  Also, my Mom loves it too!

There will also be new seasons of "Lovesick" and "One Day at a Time".
January 1st
13 Minutes
Age of Shadows
Anne with an E (Season 1)
Eastsiders (Season 3)
The Layover
Lovesick (Season 3).
Maddman:  The Steve Madden Story.
Martin Luther:  The Idea That Changed The World
Murder on the Cape
Not Alone
Open Season:  Scared Silly
Penn & Teller:  Fool Us (Season 1)
Superbad (Honestly, I am surprised that this one wasn't already on Netflix!).
The Vault
January 2nd
Cheapest Weddings (Season 1)
Disney's Pirates of the Caribbean:  Dead Man Tell No Tales
Rent
Shameless (Season 7 - US)
January 5th
Comedians in Cars Getting Coffee Collections
Rotten
The Twilight Saga:  Breaking Dawn:  Part 2
January 6th
House of Z
January 12th
Disjointed:  Part 2
The Polka King
January 14th
Carol
Tom Segura:  Disgraceful (He is one of my favourite stand up comedians!)
January 16th
Helix (Seasons 1-2)
Katt Williams:  Great America
January 18th
The 5th Wave
Kill the Messenger
Dynasty (Season 1 - new episodes will start arriving weekly again).
Riverdale (Season 2 - new episodes will start arriiving weekly again).
Mr. Holmes
Janaury 19th
Grace and Frankie (Season 4)
In The Deep
The Open House
Trolls: The Beat Goes On (Season 1).
Van Helsing (Season 2).
January 25th
Suits (Season 6) (I wonder if Prince Harry will make a cameo!).
January 26th
One Day at a Time (Season 2).
January 29th
The Force
Mandela:  Long Walk to Freedom
Patient Seventeen
January 31st
Cars 3
And that's not even the FULL list!  That's just the highlights that I thought I would share!  It certainly looks like most of us will have no trouble being entertained during our hybernating vegetative state!  Happy Binge Watching!

December 20th, 2017
Buzzfeed.com compiled a list of things that therapists say will help to alleviate loneliness during the holidays:
First, adjust your expectations about what the holidays are supposed to be like and give yourself permission to feel bad.
Don't reach out to toxic people or randomly couple up in an attempt to feel less lonely. 
Think of people who you could reach out to, even in a small way. 
Volunteer and feel okay if your motivations are a little selfish. 
Resist the urge to totally isolate yourself, even if it means just going somewhere where other people will be and not actually interacting with them. 
Give yourself permission to isolate a little. 
Take care of your basic self-care needs (nutrition, sleep and exercise). 
If your loneliness stems from not being around your chosen family during the holidays, celebrate with them before or after the actual day. 
Get off the social media where you're most likely to see people you know having #PicturePerfect holidays. 
Redefine the holiday season in your terms and celebrate — or don't celebrate — accordingly. 
December 7th, 2017
Londoners can "borrow a corgi" while watching The Crown
Season 2 of the renowned series The Crown is coming to Netflix this weekend and to celebrate and encourage a binge-watching session a UK mobile network called Three is offering people the chance to have a corgi keeping you company.  Their "Borrow My Corgi" campaign is open to Londoners only and the available corgis will be given their human assignments by email ballot.  If you're one of the lucky ones a 'royal butler' will bring the corgi to your home for an hour before it is whisked away to it's next commitment, or back to the palace!  This will deifnitely make watching The Crown feel even more authentic and since Prince Harry is officially off the market, this could be the closest you'll get to being part of the royal family!

November 30th, 2017
2018 Grammy Nominations have been announced


Earlier this week the nominees were announced for the 60th Annual Grammy Awards!  They will be handed out January 28th at Madison Square Garden in New York, instead of LA which is where is it usually is.  The awards will be hosted by The Late Late Show Host James Corden.  Jay-Z is leading the pack with 9 nominations, Childish Gambino, Bruno Mars and Kendrick Lamar also received a lot of love!  Here are the nominees for a few of the major categories:
Record of the Year
Redbone - Childish Gambino
Despacito - Luis  Fonsi and Daddy Yankee ft. Justin Bieber
The Story of OJ -  Jay--Z
Humble - Kendrick Lamar
24K Magic - Bruno Mars
Album of the Year
Awaken, My Love - Childish Gambino
4:44 - Jay-Z
DAMN - Kendrick Lamar
Melodrama - Lorde
24K Magic - Bruno Mars
Song of the Year
Despacito - Performed by Luis Fonsi, Daddy Yankee & Justin Bieber.
4:44 - Performed by Jay-Z
Issues - Performed by Julia Michaels
1-800-273-8255 - Performed by Alessia Cara & Khalid.
That's What I Like - Performed by Bruno Mars
To view the full list of this years nominees go HERE.
November 27th, 2017
Having a dog can help you live longer!
According to a new Swedish Study a dog is not only a companion but also can help you live a longer life!  This was especially true in the cases of dog owners who live alone.  For them, having a dog decreased their risk of death by 33% and also decreased their risk of developing cadiovascular disease by 36%.  These findings were directly connected with the physical activity that comes with owning a dog, going for walks, to the dog park, etc.  Also, it was suggested that dogs can reduce stress in their owners which can lead to increased longevity among humans! 
If you're thinking about adding a furry friend to your family perhaps consider adopting an animal who's looking for their new home.  There are a number of organizations right here in Thunder Bay who foster and arrange adoptions such as:
-  Northern Lights Dog Rescue
-  Thunder Bay & District Humane Society
-  Adopt A Mutt Rescue: Thunder Bay
And just for good measure, here is bunch of cute puppies!
November 15th, 2017
And I said What About Breakfast at Tiffany's
If you've ever dreamed of living like Audrey Hepburn in the 1961 film "Breakfast at Tiffany's", you're in luck!  You can actually go and have breakfast there for real!  Tiffany & Co. has opened the appropriately named "Blue Box Cafe" at their flagship store in Manhatten.  The cafe, which is inspired by the movie, is quite a sight to see and people have been traveling from all over the world to experience it!  

Since it's only newly opened it's doors, they don't take reservations yet!  So to claim your spot and have "Breakfast at Tffany's" you may need to line up as early as 5am!  The cafe seats about 40 people in total.  And those who are lucky enough to get in should be prepared to spend a good chunk of change.  Though I feel like this wouldn't come as a surprise!  Breakfast there costs $29 and starts with coffee or tea and a croissant or fruit.  Then you can choose from avocado toast, a buttermilk waffle, truffle eggs or smoked salmon on a bagel.  I don't know about you, but that would likely not be enough food to fill me up, and for $29 (plus tip I'm assuming) I would want to feel full!  But ultimately you're paying for the experience which does seem pretty cool!  Just don't forget to pack some extra snacks in your purse for when you're done your breakfast but are still hungry!
October 26th, 2017
This is what's leaving Netflix in November
November 1
Christmas with the Kranks
Get Rich or Die Tryin'
Hard Candy
Hugo
The Brothers
The Matrix (also Matrick Reloaded and Matrix Revolutions).
V for Vendetta
Twilight
November 5
Hanna Montana: The Movie
Heavyweights
Sky High
November 8
The Hearbreak Kid
November 13
How I Met Your Mother (Season 1-9)
This is what's coming to Netflix in November
November 1
42
Casper
Field of Dreams
Men in Black
Michael Clayton
Scary Movie
Silent Hill
The Pursuit of Happyness
The Whole Nine Yards
To Rome with Love
November 17
Longmire: Final Season
Marvel's The Punisher
November 21
Brian Regan:  Nunchucks and Flamethrowers
November 22
The Boss Baby
November 23
Trailer Park Boys: Out of the Park: Season 1
October 2nd, 2017
Things I do not understand
Today has been a really hard day for everyone.  I heard the news about Las Vegas as soon as I woke up and it made me sick to my stomach.  Over 50 people died and hundreds were injured after someone started shooting from the 32nd Floor of Mandalay Bay at a crowd of more than 22,000 people across the street.  These people were simply enjoying a great concert, something that a lot of us have done in our lives.  There has not been any type of motive established, or not that I have heard.  All that we know so far is that the person who's name I don't even want to repeat had at least 10 automatic weapons in his room which he used to murder and injure innocent people.  I have felt sad all day for the people who were killed and their families and I feel like that feeling will last for quite some time.  I have also felt rage like anger towards this garbage human being and I simply do NOT understand!  What would ever possess someone to do something like this is beyond the realms of my comprehension.  And what can we do about it?  What is being done to stop this from happening?  Will we ever be able to stop it?  There are so many questions running through my mind that I highly doubt I will be sleeping at all tonight.   I fear the fear that tragedies like this bring to the world.  Soon we will be scared just to leave our homes and go to work let alone go to any public event or places.  It's not fair that we have to be scared.  It's such a powerless feeling.  These people who are doing these horrific things are stealing the power that we have over our on lives and being able to feel safe in them.  Something has to be done.  Something a friend of mine brought up today when we were discussing this horrific event was while watching the news coverage he couldn't help but notice all the people who were scrambling to help those who were injured and honestly it's not something I even noticed until he pointed it out, but it's true.  There were emergency responders, civilians and other un-injured concert goers that were running to the aid of those who were hurt and that to me was a small light at the end of a dark tunnel.  It's proof that even in the wake of tragedy there is still some good.  So with that in mind I encourage you all to do the exact opposite of those responsible for this attack.  Show nothing but love for your fellow human beings and with intense passion.  Show gratitude and respect furiously.  When you hug someone, really hug them!  When you ask how people are, actually wait and listen to their answer!  If you can, help someone less fortunate.  Pick up the phone and call someone you haven't talked to in awhile.  Just strive to spread as much love as you can each and every day because there is not enough of that in the world.
October 1st, 2017
What's New To Netflix Canada This Month
If you're an avid Netflix user you're likely aware of some of the new shows and seasons coming this month, but if you're like me and you pretty much stick to only a few shows you may not know about some of the upcoming additions:
If you're a fan of Stranger Things you'll be happy to hear that Stranger Things 2 will be arriving on October 27th.

Riverdale Season 2 episodes will start showing up weekly on October 12th!
Dynasty (the reboot) season 1 episodes will start arriving weekly on October 12th.

Some new movies this month are:
Joan Didion - The center will not hold - October 27th
The death of Marsha P. Johnson - October 6th
The Meyerowitz Stories - October 13th.
As far as what's leaving Netflix this Month:
Romeo & Juliet - leaving Oct. 1st
The Dark Knight - leaving Oct. 1st
Titanic - leaving Oct. 1st
Mad Max:  Fury Road - leaving Oct. 9th
300 - leaving Oct. 10th
Happy Feed - leaving Oct. 15th
P.S I Love You - leaving Oct. 15th
The Lord of the Rings:  Fellowship of the Ring - leaving Oct. 15th
Entourage - leaving Oct. 16th
So if you were planning on watching any of the above, time is of the essence!  Happy Binge Watching!
 
September 19th, 2017
Well, that's Awkard!
This story out of Australia cracked me up and so I thought I should share it with you.  Have you ever gone into work or to a social function and saw someone wearing the same outfit as you or close to the same?  Well, imagine showing up to a friends wedding wearing pretty much the same dress as 5 other women!  That's exactly what happened in Sydney, Australia!  The photo that was taken with the bride shows all the ladies having a laugh and it also makes them all look as though they were the bridesmaids!  What can ya do but have laugh about it!?  This story has been shared thousands of times on social media all over the world to the point that people are suggesting that all the ladies should receive a giftcard from the company that makes the dress!  I mean, it's not surprising that this happened and it's a cute dress!
September 12th, 2017
Ed Sheeran's talent is helping his fellow red-headed men get attention from the ladies!  It's being called "The Ed Sheeran Effect".  A new study that was done, for some reason, shows that red-headed men aged 24-35 admit to getting more dates the more famous Ed Sheeran becomes.  Also when it comes to the gingers, the brighter the better!  Red-headed men have also revealed that their confidence has increased (naturally) with the extra attention they've been getting.  This poll spoke to 175 ginger men and 1000 women!  They also found that 1 in 5 red-headed males have been told that they look like Sheeran and some have even been mistaken for the famous singer!  Now, I've never met Ed Sheeran but I feel like he's the type of guy who would be totally cool with other guys benefitting from his success!
August 29th, 2017
It's that time of year, BACK TO SCHOOL!  And I am sure a lot of Parents are rejoicing!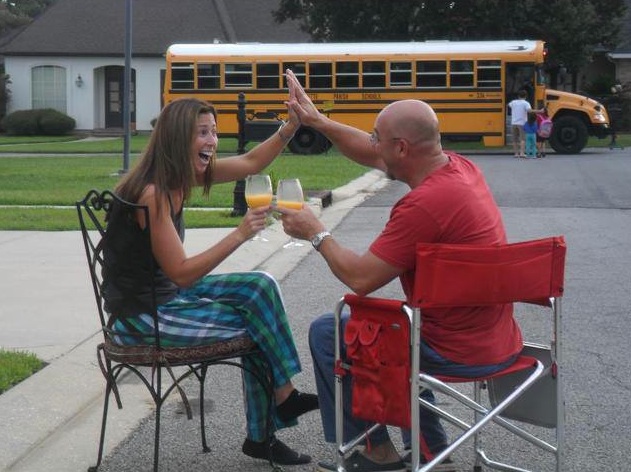 August 15th, 2017
Next summer you may need to add Niagara Falls to  your summer road trip list!  Opening in Spring of 2018 is a Mario Kart raceway attraction on Clifton Hills!  This is currently being constructed and should be finished later in the fall.  This will be called Niagara Raceway.  It's going to feature a 4-storey corkscrew & multiple elevated sections.  This will be the first of it's kind in Canada and the biggest in North America.  This is taking the go-karting experience to a whole new level!  Along with this attraction they wil also be opening up a zombie exhibit, simulators and they're revamping the Ripley's Believe It Or Not Museum!  This is all in an effort to revamp the tourism scene at the falls!

July 25th, 2017
RIP Peter McCallister.  Actor John Heard who was best known for his role as Peter McCallister in the Home Alone movies passed away on Friday at age 71.  John was a successful theatre actor who transitioned into film.  At this time the cause of death is not known but John had apparently had back surgery just days before his death and was recovering in a hotel in Santa Clara, California.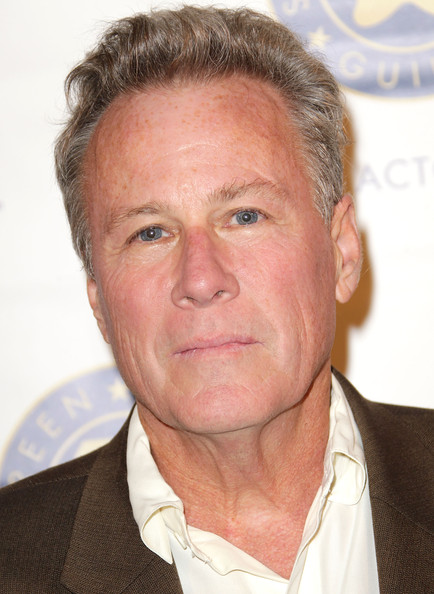 July 17th, 2017
Nobody Puts Baby In The Corner!  But you can stay where Baby stayed!  That's right Dirty Dancing fans you can actually go and stay at The Kellerman Resort.  Well, I mean, it's not called that, but it's where the movie was shot.  In real life the place is called Mountain Lake Lodge and it's located in the Blue Ridge Mountains in Virginia, not in Upstate New Yourk like it was in the movie!  The resort was renovated in 2012 and offers Dirty Dancing themed weekends (as it should be!).  They also have guided walking tours, dance lessons and a watermelon toss! ("I carried a watermelon!).  You can even stay in the cabin that Baby and her family stayed in on their fictional family vacation!  The owners of the resort also have a Patrick Swayze memorial on the property.  Seriously, if I ever actually get married, this is where it will be!  
Here is view of the resort & the lawn from the movie:
This is what it looks like today after the renovations:
July 4th, 2017
Happy Canada Day!  I hope that you all enjoyed your long weekend!  The Canada Day festivities at the marina were a blast!  There was music, food and lots of people having a great time!  Kudos to those who didn't let the rain stop them from taking part and celebrating our amazing countries 150th Birthday!  She looks good for an ol' girl doesn't she!
For those who celebrated Canada Day in Toronto, at Nathan Phillips Square, there was an extra bonus dose of Canadian pride when Drake showed up for an improptu appearance & performance!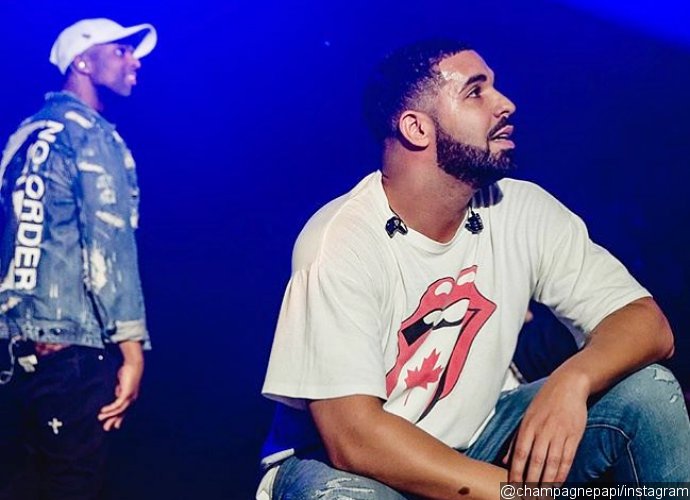 The group dvsn who are signed to Drake's OVO Sound Label were just finishing up their performance when Drake showed up and from the videos that I have watched, the crowd did not mind at all!  He performed a few tunes including one of his latest "Fake Love".  He then took the chance to boast about Canada and how lucky he feels to be born and raised in this country.  "I'm just so grateful, you know. I've been all over the world. I've seen every artist and their fan base, and what they call home. I'm just so happy that I'm from a place where we really love each other, you know."  Drake finished off his visit by introducing the fireworks show!  
Whatever you got up to this weekend, I hope you enjoyed it!!