November 15th, 2017
And I said What About Breakfast at Tiffany's
If you've ever dreamed of living like Audrey Hepburn in the 1961 film "Breakfast at Tiffany's", you're in luck!  You can actually go and have breakfast there for real!  Tiffany & Co. has opened the appropriately named "Blue Box Cafe" at their flagship store in Manhatten.  The cafe, which is inspired by the movie, is quite a sight to see and people have been traveling from all over the world to experience it!  

Since it's only newly opened it's doors, they don't take reservations yet!  So to claim your spot and have "Breakfast at Tffany's" you may need to line up as early as 5am!  The cafe seats about 40 people in total.  And those who are lucky enough to get in should be prepared to spend a good chunk of change.  Though I feel like this wouldn't come as a surprise!  Breakfast there costs $29 and starts with coffee or tea and a croissant or fruit.  Then you can choose from avocado toast, a buttermilk waffle, truffle eggs or smoked salmon on a bagel.  I don't know about you, but that would likely not be enough food to fill me up, and for $29 (plus tip I'm assuming) I would want to feel full!  But ultimately you're paying for the experience which does seem pretty cool!  Just don't forget to pack some extra snacks in your purse for when you're done your breakfast but are still hungry!
October 26th, 2017
This is what's leaving Netflix in November
November 1
Christmas with the Kranks
Get Rich or Die Tryin'
Hard Candy
Hugo
The Brothers
The Matrix (also Matrick Reloaded and Matrix Revolutions).
V for Vendetta
Twilight
November 5
Hanna Montana: The Movie
Heavyweights
Sky High
November 8
The Hearbreak Kid
November 13
How I Met Your Mother (Season 1-9)
This is what's coming to Netflix in November
November 1
42
Casper
Field of Dreams
Men in Black
Michael Clayton
Scary Movie
Silent Hill
The Pursuit of Happyness
The Whole Nine Yards
To Rome with Love
November 17
Longmire: Final Season
Marvel's The Punisher
November 21
Brian Regan:  Nunchucks and Flamethrowers
November 22
The Boss Baby
November 23
Trailer Park Boys: Out of the Park: Season 1
October 2nd, 2017
Things I do not understand
Today has been a really hard day for everyone.  I heard the news about Las Vegas as soon as I woke up and it made me sick to my stomach.  Over 50 people died and hundreds were injured after someone started shooting from the 32nd Floor of Mandalay Bay at a crowd of more than 22,000 people across the street.  These people were simply enjoying a great concert, something that a lot of us have done in our lives.  There has not been any type of motive established, or not that I have heard.  All that we know so far is that the person who's name I don't even want to repeat had at least 10 automatic weapons in his room which he used to murder and injure innocent people.  I have felt sad all day for the people who were killed and their families and I feel like that feeling will last for quite some time.  I have also felt rage like anger towards this garbage human being and I simply do NOT understand!  What would ever possess someone to do something like this is beyond the realms of my comprehension.  And what can we do about it?  What is being done to stop this from happening?  Will we ever be able to stop it?  There are so many questions running through my mind that I highly doubt I will be sleeping at all tonight.   I fear the fear that tragedies like this bring to the world.  Soon we will be scared just to leave our homes and go to work let alone go to any public event or places.  It's not fair that we have to be scared.  It's such a powerless feeling.  These people who are doing these horrific things are stealing the power that we have over our on lives and being able to feel safe in them.  Something has to be done.  Something a friend of mine brought up today when we were discussing this horrific event was while watching the news coverage he couldn't help but notice all the people who were scrambling to help those who were injured and honestly it's not something I even noticed until he pointed it out, but it's true.  There were emergency responders, civilians and other un-injured concert goers that were running to the aid of those who were hurt and that to me was a small light at the end of a dark tunnel.  It's proof that even in the wake of tragedy there is still some good.  So with that in mind I encourage you all to do the exact opposite of those responsible for this attack.  Show nothing but love for your fellow human beings and with intense passion.  Show gratitude and respect furiously.  When you hug someone, really hug them!  When you ask how people are, actually wait and listen to their answer!  If you can, help someone less fortunate.  Pick up the phone and call someone you haven't talked to in awhile.  Just strive to spread as much love as you can each and every day because there is not enough of that in the world.
October 1st, 2017
What's New To Netflix Canada This Month
If you're an avid Netflix user you're likely aware of some of the new shows and seasons coming this month, but if you're like me and you pretty much stick to only a few shows you may not know about some of the upcoming additions:
If you're a fan of Stranger Things you'll be happy to hear that Stranger Things 2 will be arriving on October 27th.

Riverdale Season 2 episodes will start showing up weekly on October 12th!
Dynasty (the reboot) season 1 episodes will start arriving weekly on October 12th.

Some new movies this month are:
Joan Didion - The center will not hold - October 27th
The death of Marsha P. Johnson - October 6th
The Meyerowitz Stories - October 13th.
As far as what's leaving Netflix this Month:
Romeo & Juliet - leaving Oct. 1st
The Dark Knight - leaving Oct. 1st
Titanic - leaving Oct. 1st
Mad Max:  Fury Road - leaving Oct. 9th
300 - leaving Oct. 10th
Happy Feed - leaving Oct. 15th
P.S I Love You - leaving Oct. 15th
The Lord of the Rings:  Fellowship of the Ring - leaving Oct. 15th
Entourage - leaving Oct. 16th
So if you were planning on watching any of the above, time is of the essence!  Happy Binge Watching!
 
September 19th, 2017
Well, that's Awkard!
This story out of Australia cracked me up and so I thought I should share it with you.  Have you ever gone into work or to a social function and saw someone wearing the same outfit as you or close to the same?  Well, imagine showing up to a friends wedding wearing pretty much the same dress as 5 other women!  That's exactly what happened in Sydney, Australia!  The photo that was taken with the bride shows all the ladies having a laugh and it also makes them all look as though they were the bridesmaids!  What can ya do but have laugh about it!?  This story has been shared thousands of times on social media all over the world to the point that people are suggesting that all the ladies should receive a giftcard from the company that makes the dress!  I mean, it's not surprising that this happened and it's a cute dress!
September 12th, 2017
Ed Sheeran's talent is helping his fellow red-headed men get attention from the ladies!  It's being called "The Ed Sheeran Effect".  A new study that was done, for some reason, shows that red-headed men aged 24-35 admit to getting more dates the more famous Ed Sheeran becomes.  Also when it comes to the gingers, the brighter the better!  Red-headed men have also revealed that their confidence has increased (naturally) with the extra attention they've been getting.  This poll spoke to 175 ginger men and 1000 women!  They also found that 1 in 5 red-headed males have been told that they look like Sheeran and some have even been mistaken for the famous singer!  Now, I've never met Ed Sheeran but I feel like he's the type of guy who would be totally cool with other guys benefitting from his success!
August 29th, 2017
It's that time of year, BACK TO SCHOOL!  And I am sure a lot of Parents are rejoicing!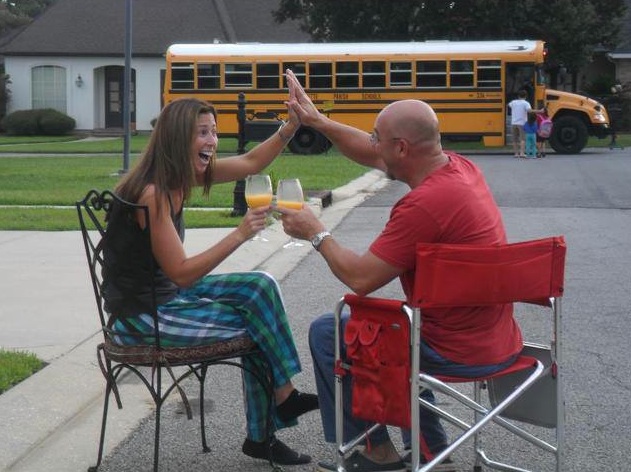 August 15th, 2017
Next summer you may need to add Niagara Falls to  your summer road trip list!  Opening in Spring of 2018 is a Mario Kart raceway attraction on Clifton Hills!  This is currently being constructed and should be finished later in the fall.  This will be called Niagara Raceway.  It's going to feature a 4-storey corkscrew & multiple elevated sections.  This will be the first of it's kind in Canada and the biggest in North America.  This is taking the go-karting experience to a whole new level!  Along with this attraction they wil also be opening up a zombie exhibit, simulators and they're revamping the Ripley's Believe It Or Not Museum!  This is all in an effort to revamp the tourism scene at the falls!

July 25th, 2017
RIP Peter McCallister.  Actor John Heard who was best known for his role as Peter McCallister in the Home Alone movies passed away on Friday at age 71.  John was a successful theatre actor who transitioned into film.  At this time the cause of death is not known but John had apparently had back surgery just days before his death and was recovering in a hotel in Santa Clara, California.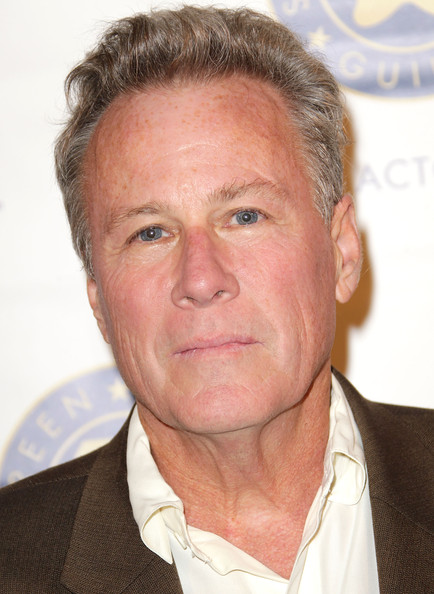 July 17th, 2017
Nobody Puts Baby In The Corner!  But you can stay where Baby stayed!  That's right Dirty Dancing fans you can actually go and stay at The Kellerman Resort.  Well, I mean, it's not called that, but it's where the movie was shot.  In real life the place is called Mountain Lake Lodge and it's located in the Blue Ridge Mountains in Virginia, not in Upstate New Yourk like it was in the movie!  The resort was renovated in 2012 and offers Dirty Dancing themed weekends (as it should be!).  They also have guided walking tours, dance lessons and a watermelon toss! ("I carried a watermelon!).  You can even stay in the cabin that Baby and her family stayed in on their fictional family vacation!  The owners of the resort also have a Patrick Swayze memorial on the property.  Seriously, if I ever actually get married, this is where it will be!  
Here is view of the resort & the lawn from the movie:
This is what it looks like today after the renovations:
July 4th, 2017
Happy Canada Day!  I hope that you all enjoyed your long weekend!  The Canada Day festivities at the marina were a blast!  There was music, food and lots of people having a great time!  Kudos to those who didn't let the rain stop them from taking part and celebrating our amazing countries 150th Birthday!  She looks good for an ol' girl doesn't she!
For those who celebrated Canada Day in Toronto, at Nathan Phillips Square, there was an extra bonus dose of Canadian pride when Drake showed up for an improptu appearance & performance!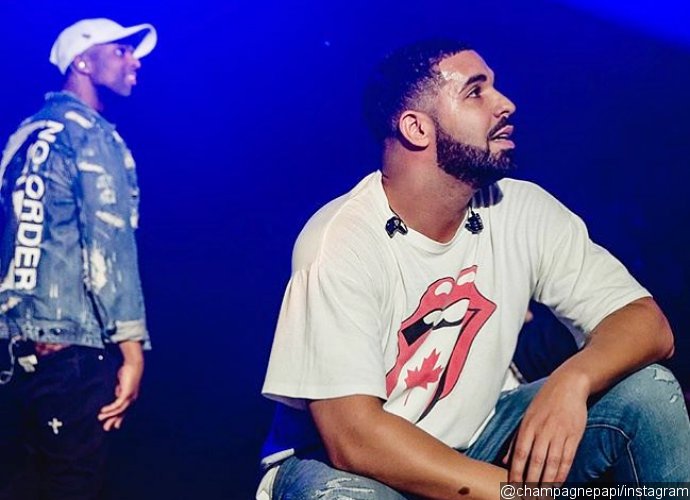 The group dvsn who are signed to Drake's OVO Sound Label were just finishing up their performance when Drake showed up and from the videos that I have watched, the crowd did not mind at all!  He performed a few tunes including one of his latest "Fake Love".  He then took the chance to boast about Canada and how lucky he feels to be born and raised in this country.  "I'm just so grateful, you know. I've been all over the world. I've seen every artist and their fan base, and what they call home. I'm just so happy that I'm from a place where we really love each other, you know."  Drake finished off his visit by introducing the fireworks show!  
Whatever you got up to this weekend, I hope you enjoyed it!!